What could be better than automatically removing the background of a picture? Automatically remove the background of many pictures!
Today, we launched PixMiller App to bring you automated bulk background removal.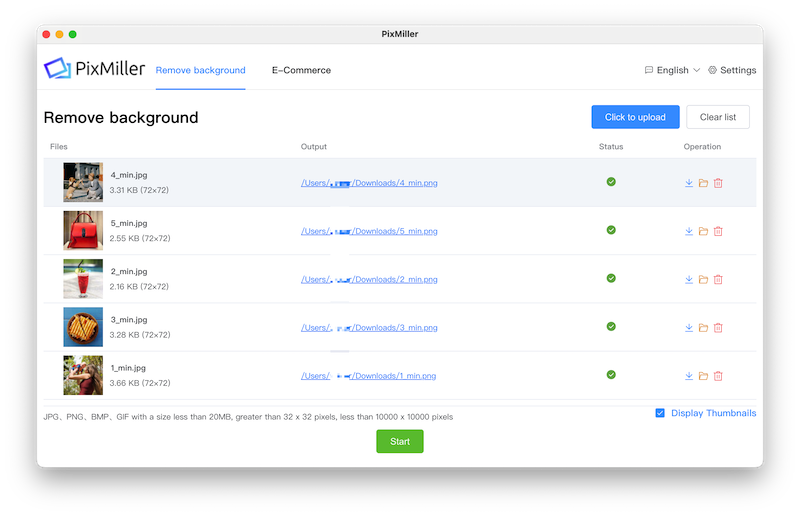 PixMiller App allows you to remove the background of many pictures in one click. It is very easy to use and very fast.
Features:
Drag & Drop automated background removal.
Upload multiple images.
Create transparent or colored backgrounds
How does it work?
PixMiller uses the PixMiller API, so you need an API key and an active Internet connection. You can get an API key from the PixMiller Dashboard.
Get started
Download PixMiller App for macOS on the page Bulk Background Removal Tool (Also available in Windows).
Firstly, try to open the PixMiller App. You'll see a notification that it can't be opened. Then, follow the instructions:

Open System Preferences.
Click on Security & Privacy, then go to the General tab.
You'll see the message "[App] was blocked from opening because it is not from an identified developer." Clicking the button next to it marked "Open Anyway."
You'll be asked again if you're sure you'd like to run the app. Click the Open button to run it.

Get your API key and enter it in the settings.
You are ready to go: Remove backgrounds with a single click.
If you don't have enough credits, please buy some.
Got feedback? Feature wishes? Ideas? Let us know what you think!
READ MORE